How to choose outdoor lighting LED flood light
Views:3 Author:Site Editor Publish Time: 2021-03-02 Origin:Site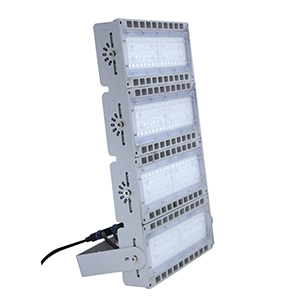 The floodlight is a kind of spotlight, its illumination angle can be adjusted according to the LED floodlight, so in the process of use, flexibility is higher, for the general floodlight, it will have an angle adjustment scale board , This can be adjusted according to the markings of the scale board, which will be more accurate. For LED flood light, its overall size is relatively small and exquisite, and it has a wide range of applications. When using LED flood light, its heat dissipation effect is better, and it will not be caused by too long use time. Heat, so that its service life will be longer. Compared with other lighting fixtures, it does not have different controllers due to the use time of the projector. During use, it can achieve a variety of special illumination effects, which is a decorative effect that ordinary lamps cannot achieve. It is more similar to a spotlight. , Has the function of spotlighting, so for the spotlight, the light effect is better, the color of the light is bright and the light is not dazzling, on the contrary, its light is relatively soft, not only can be used outdoors, but also in home lighting Can also be used in.

Many builders choose floodlights when choosing outdoor lighting. Such floodlights have certain advantages in themselves, with sufficient brightness, waterproof and dustproof, so what are the benefits of using floodlights?
For the LED flood light, it is relatively environmentally friendly, and the lighting effect is also very good, it is widely used, and it has a long service life, so for the LED flood light, it is reasonable to be favored by people. .
For LED floodlights, choosing good quality products has certain advantages, so it is very important to choose a reliable manufacturer. Shandong ximan lighting specializes in the production of led street lights, led high bay lights, led flood lights and other lighting fixtures.